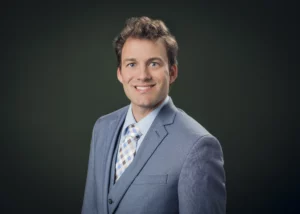 Michael keeps our company moving with efficiency and experience every day. For our short-term and long-term visions, he sets the goals for our company. He manages our human resources department and oversees our processes and procedures, along with the new applications and transfers that come through our company.
Michael studied economics at Allegheny College and earned his MBA at Robert Morris University. Prior to joining Capital A, he built his financial service experience at the Bank of New York Mellon and Henderson Brothers.
Michael has lived in Cranberry Township for eight years. He and his wife Rachael recently welcomed their first child into the world, Stella. The young family also has a Pomeranian poodle named Lola. Away from the office, Michael enjoys spending time with his family and golfing. He's also always on the lookout for his next do-it-yourself project.