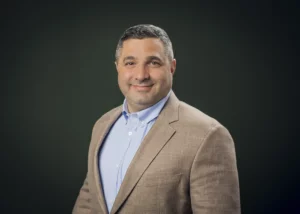 "I have never met two people with the same doctors, the same prescription drugs and the same medical conditions, so plan for your circumstance — not your neighbors."
Joseph oversees the Medicare services we offer here at Capital A Wealth Management. Since 2015, he's been serving our clients' Medicare needs and helps them to answer questions about the process. Along with his experience, Joseph is always working to stay educated on Medicare himself, asking questions and reading to stay up to speed on all the options out there. He currently instructs a Medicare course at a local community college for lifelong education.
Joseph is a graduate of Penn State University and longtime resident of New Castle, where he lives with his wife Angela and three young children: Julia, Maria and Joseph Jr. When he's away from the office, he likes to spend time with his friends and family, watch sports, and head out to the gun range. He also enjoys eating out, so recommend a new spot to Joseph the next time you see him!