Get started in 4 easy steps:

Using the Alpha Plan, we'll examine your current financial situation and determine your retirement needs.

Receive a custom strategy to help you reach your unique retirement.

We'll regularly review your strategy to help ensure it's keeping you on track.

Helping you meet your financial needs
is our first priority.
At Capital A Wealth Management, we endeavor to know and understand your financial situation and strive to provide you with only the highest quality information, services and products to help you reach your goals.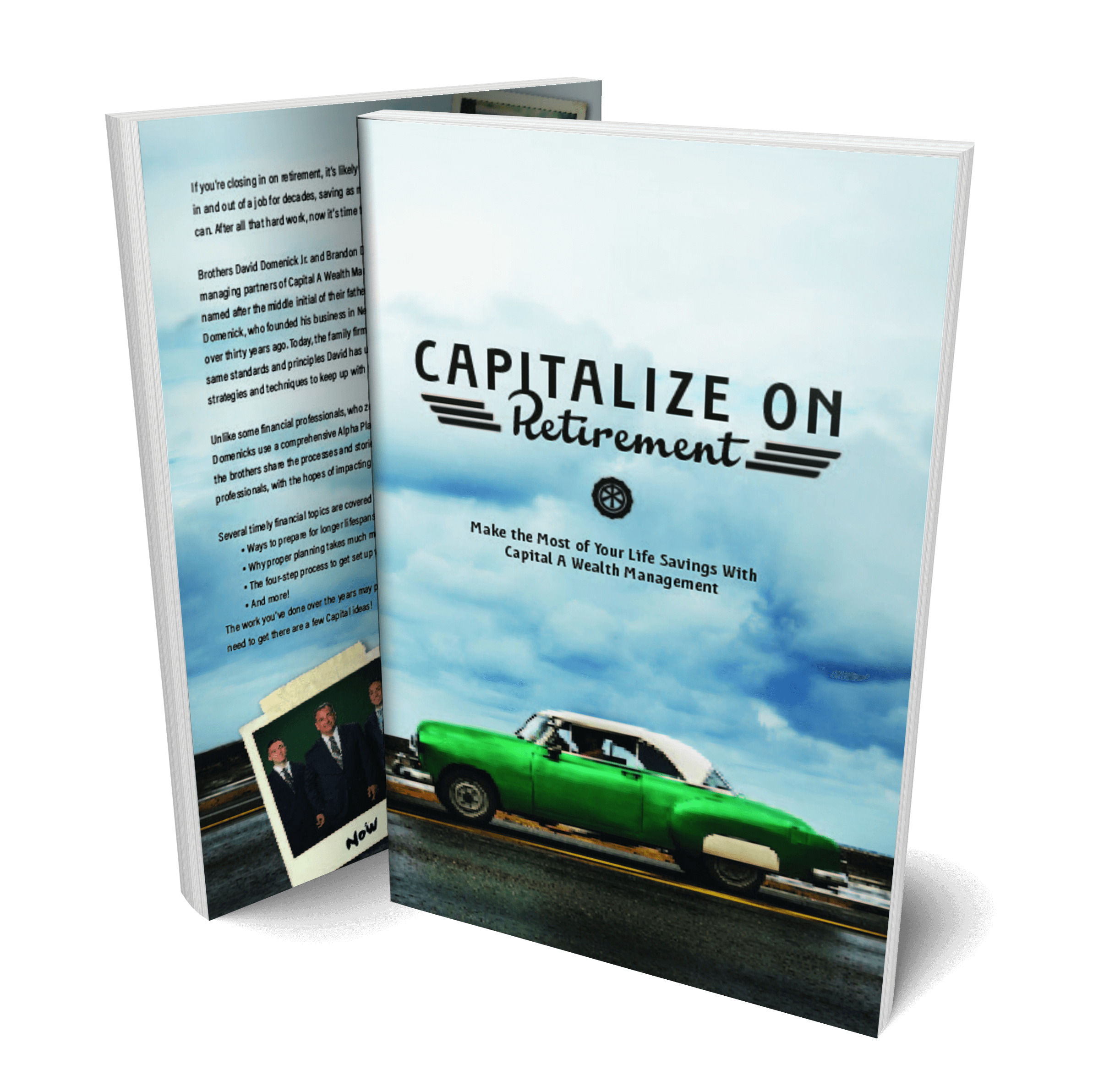 After All Your Hardwork
It's time to capitalize
If you are closing in on retirement, you've spent your working years saving, and now it's your time to make the most of your life savings. In this book you will find out:
Ways to prepare for a longer lifespan and potentially higher taxes in retirement
Why proper planning takes much more than just a large number in your savings account
The four-step process to get set up with your own customized Alpha Plan
Take the First Step Toward
Your Custom Retirement Strategy
Your complimentary consultation is just a few clicks away.
As part of our four-step Alpha Plan process, we get to know you and your goals for retirement. Please take a few minutes to choose your path below and answer a few questions to help us assess your financial objectives and your risk tolerance.
We'll start crafting your customized strategy and call you to set up a complimentary consultation.
We're here to help you
take the next step
We believe everyone should be able to live the retirement they've always wanted. Contact us to learn how our team of professionals can help you address your financial needs and concerns.
Get your retirement kit!
This retirement kit includes three guides that address topics you should consider when planning your retirement. Enter your information to get your guides!